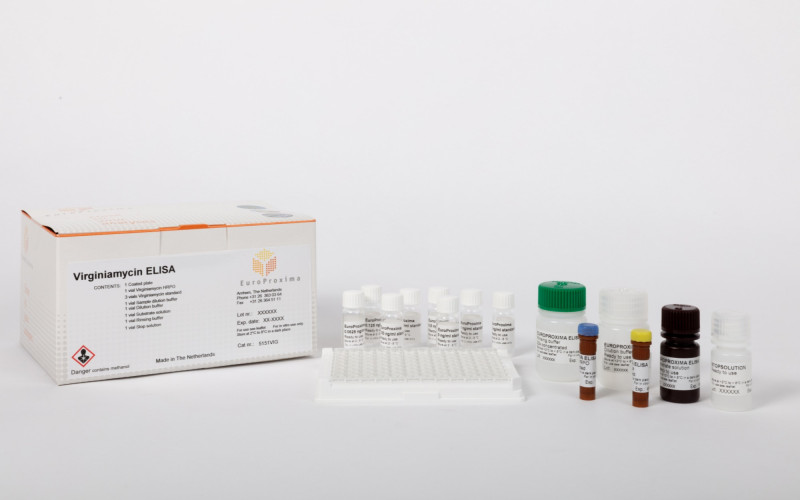 A competitive enzyme immunoassay for the quantitative analysis of Virginiamycin in various matrices.
Virginiamycin is a streptogramin antibiotic complex consisting of virginiamycin M1 and S1. It is effective in the treatment of vancomycin resistant Staphylococus aureus and Enterococcus.
The EuroProxima Virginiamycin ELISA is a competitive enzyme immunoassay that is validated for screening of urine, feed and milk.