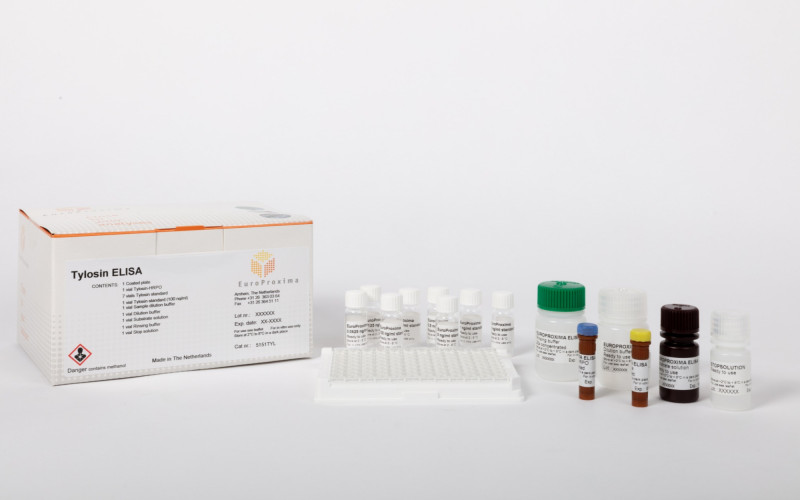 A competitive enzyme immunoassay forscreening and quantitative analysis of tylosin in various matrices.
Tylosin is a macrolide antibiotic that is active against Gram-positive bacteria and mycoplasmas. It is used in beekeeping to prevent infection diseases like American foulbrood.
The EuroProximaTylosin ELISA is a competitive enzyme immunoassay that is validated for several food matrices, including honey.