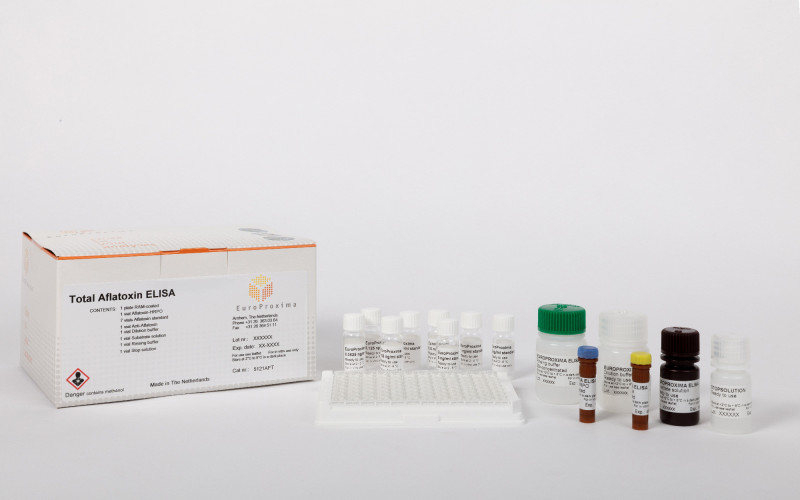 A competitive enzyme immunoassay for quantitative analysis of Aflatoxin total in food and feed samples.
Aflatoxins (Aflatoxins B1, B2, G1, G2) are a group of structurally related toxic compounds produced by Aspergillus moulds. For processed cereal-based foods and baby foods very low maximum levels are in force in European legislation.
The Total Aflatoxins ELISA is a competitive enzyme immunoassay that is validated for the screening of a variety of matrices.