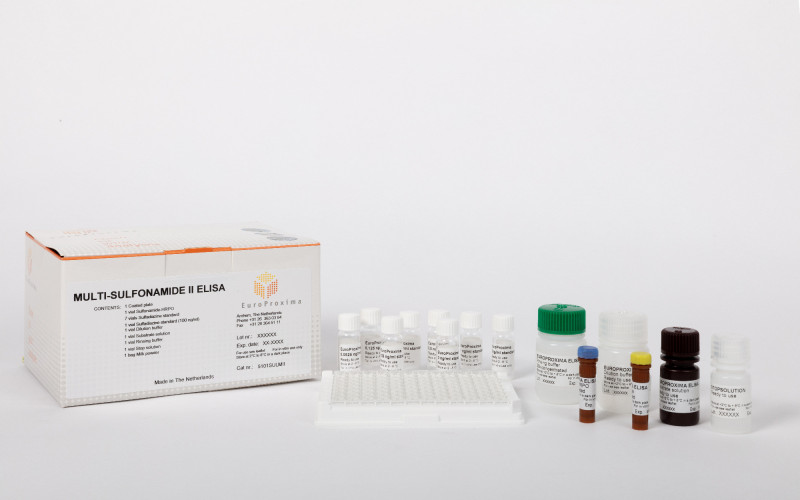 A competitive enzyme immunoassay for screening and quantitative analysis of a broad range of sulfonamides in various matrices.
Sulfonamides are antibiotics that are widely used in veterinary medicine against bacteria and coccidian protozoa. In cattle breeding for human consumption, the use of sulfonamides is restricted.
This EuroProxima generic ELISA detects some of the main sulfonamides, as shown in the product documents. The other significant sulfonamides are detect by the Multi-Sulfonamides ELISA.