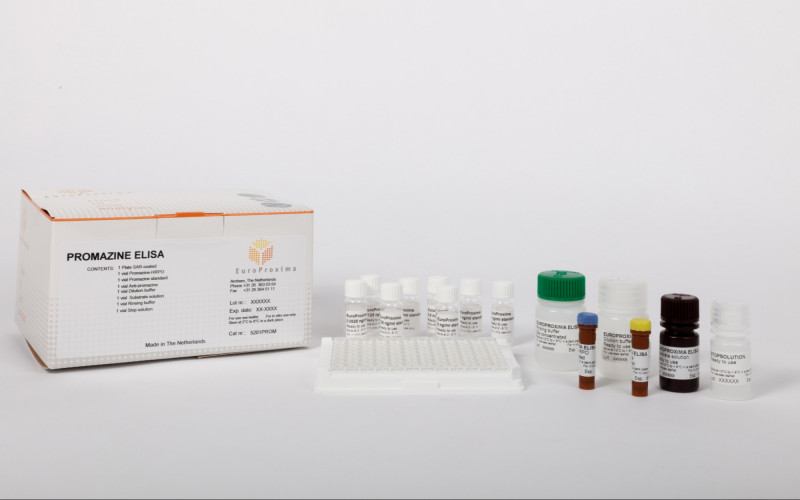 A competitive enzyme immunoassay for screening and quantitative analysis of several promazinesin various matrices.
Promazines belong to the phenothiazine class of antipsychotics. These agents are tranquillisers that are commonly used to reduce stress during transportation of food producing animals.
The EuroProxima Promazine, generic ELISA is a competitive enzyme immunoassay that is validated for the screening of tissue, urine, liver and kidney.