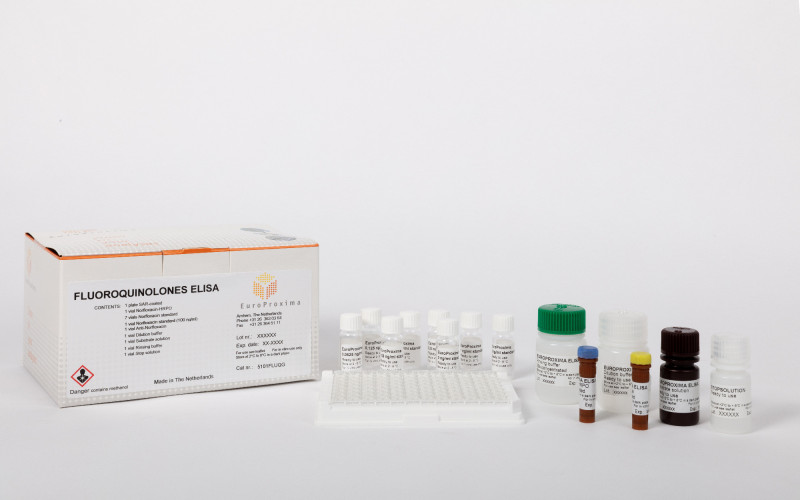 A competitive enzyme immunoassay for screening and quantitative analysis of a broad range of fluoroquinolones in various matrices.
Fluoroquinolones are a synthetic class of antibiotics which all act by inhibition of bacterial DNA-gyrase.
The EuroProxima Fluoroquinolones ELISA is directed against the main Fluoroquinolones including Enrofloxacin and its metabolite Ciprofloxacin. In combination with our specific ELISA against Flumequine nearly all Fluoroquinolones can be screened for in a fast and reliable way.