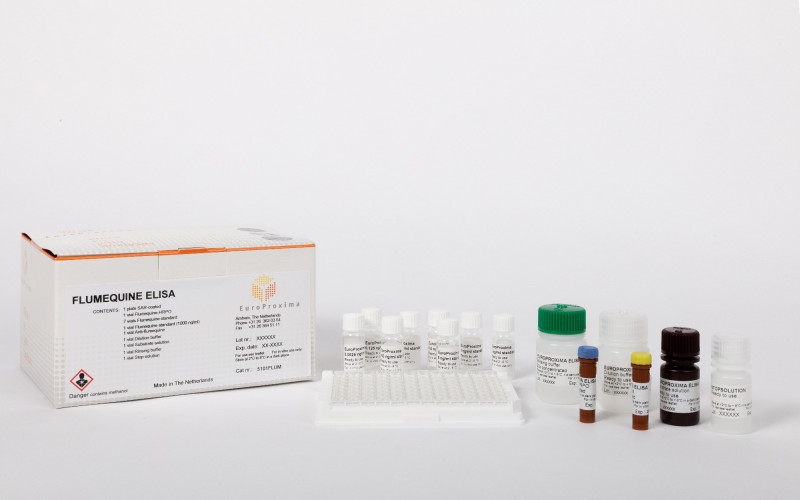 A competitive enzyme immunoassay for screening and quantitative analysis of flumequine in various matrices.
Flumequine is a second-generation Quinolone antibiotic and is mainly active against Gram negative bacteria. In Europe, the MRLs for Flumequine in the different matrices depend on the matrix and the species from which the matrix origins.
The EuroProxima Flumequine ELISA is a competitive enzyme immunoassay that is validated for a variety of matrices.