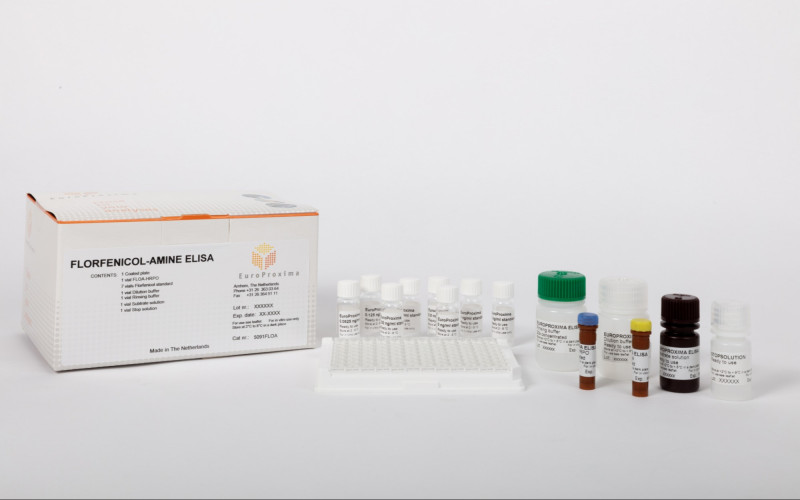 A competitive enzyme immunoassay for screening and quantitative analysis of Florfenicol-amine in various matrices.
Florfenicol (FF) is an effective broad-spectrum antibiotic. Within the EU, Maximum Residue Limits (MRLs) for FF have been established. These MRLs are described as: "Sum of florfenicol and its metabolites measured as florfenicol- amine".
For this reason, EuroProxima has developed an ELISA that is specific for the measurement of florfenicol-amine in several food matrices.