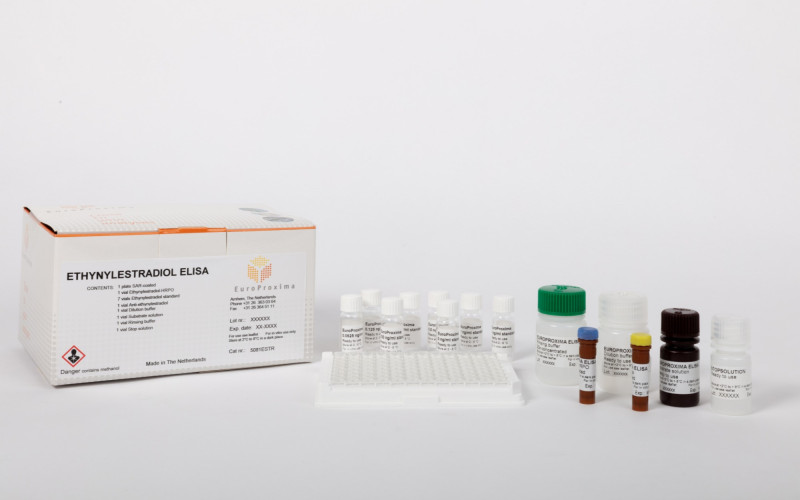 A competitive enzyme immunoassay for screening and quantitative analysis of ethynylestradiol in various matrices.
Ethynylestradiol is a synthetic alkylated estradiol. Its anabolic potency makes this chemical a candidate for abuse is cattle breeding.
For food matrices recommended concentrations have been set by the European Commission.
The EuroProxima Ethynylestradiol ELISA is a competitive enzyme immunoassay that is validated for screening of several food matrices.