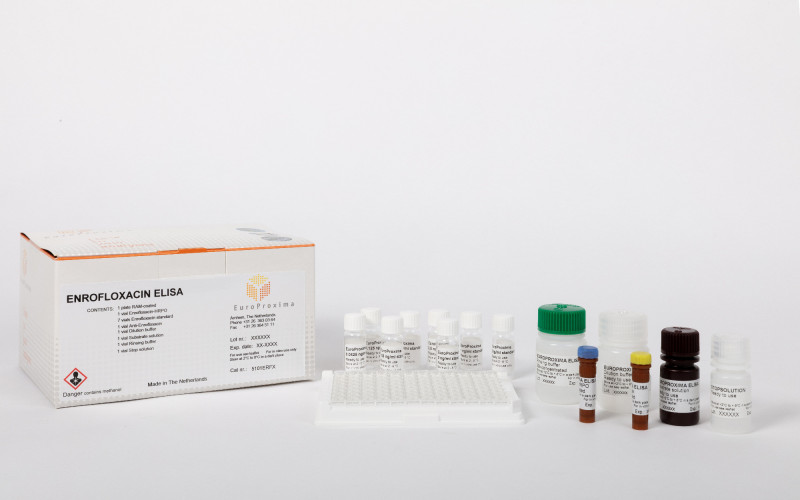 A competitive enzyme immunoassay for screening and quantitative analysis of enrofloxacin in various matrices.
Enrofloxacin is a synthetic antibiotic that is administered to cattle, pigs, turkeys and chickens for the treatment of infections of the respiratory and alimentary tract.
The EuroProxima Enrofloxacin ELISA is a competitive enzyme immunoassay that is validated in various matrices.