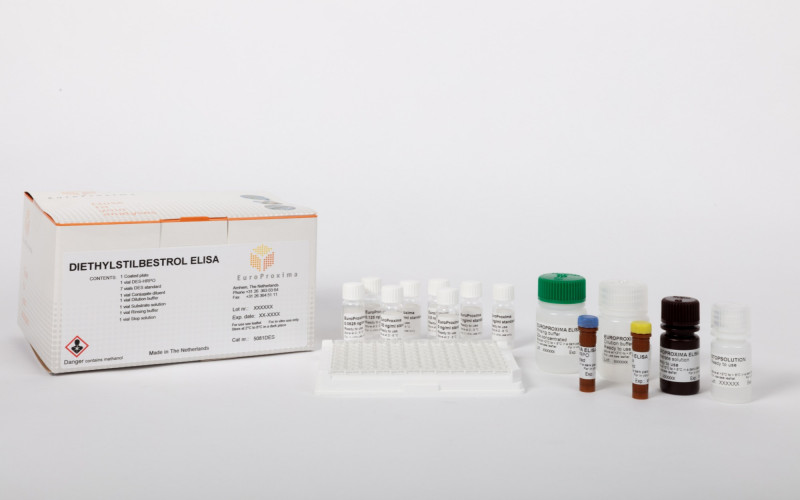 A competitive enzyme immunoassay for screening and quantitative analysis of diethylstilbestrol in various matrices
Diethylstilbestrol (DES) is banned in the European Union for use as growth promoter in livestock. Recommended concentrations for screening tests have been set.
The EuroProxima DES ELISA is a competitive enzyme immunoassay validated for screening of several food matrices.