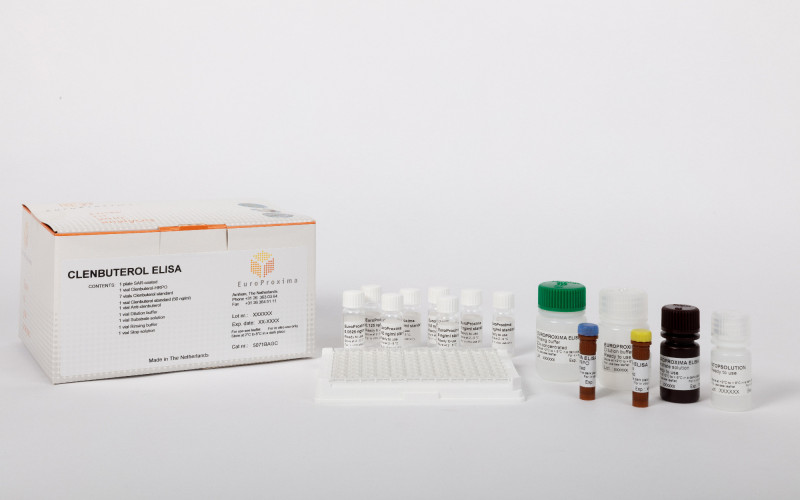 A competitive enzyme immunoassay for screening and quantitative analysis of Clenbuterol in various matrices.
The use of β-agonists as feed additives is not permitted in the European Community.
The Clenbuterol ELISA is used for screening on the presence of clenbuterol and related compounds in biological matrices as urine, liver, tissue and feed samples.