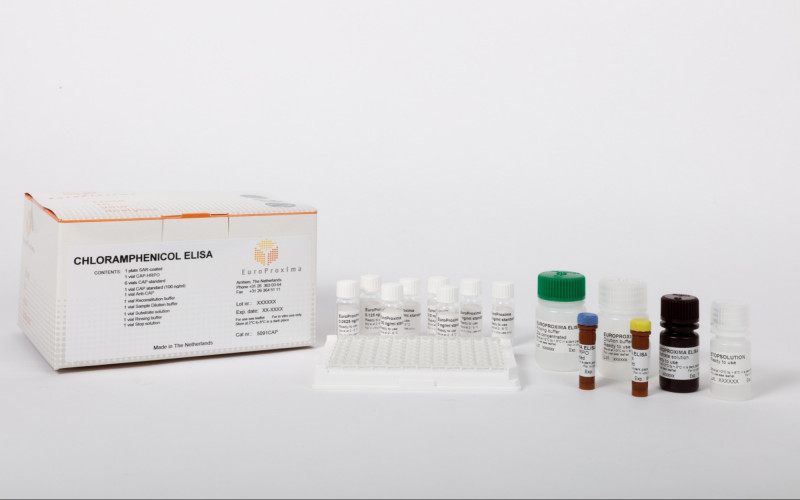 A competitive enzyme immunoassay for screening and quantitative analysis of Chloramphenicol in various matrices
The use of the broad-spectrum antibiotic chloramphenicol (CAP) was totally banned within the European Union in 1994.
The EuroProxima Chloramphenicol ELISA detects CAP and its major metabolite (CAP-glucuronide) in a variety of matrices. This kit has a unique sensitivity, robustness and reproducibility.