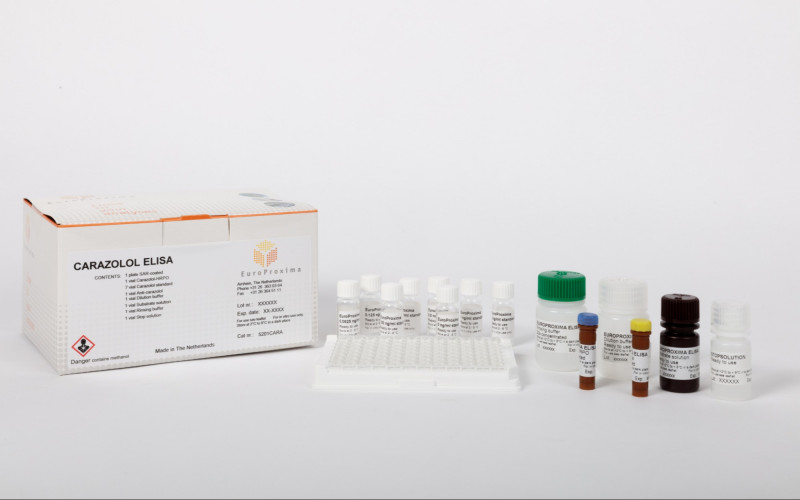 A competitive enzyme immunoassay forscreening and quantitative analysis of carazolol in various matrices.
Carazolol is a nonspecific β-adrenergic blocking agent that is used in pigs to prevent stress during transport. A less widespread use is in the prevention of reproductive stress in dairy cows.
The EuroProxima Carazolol ELISA is a competitive enzyme immunoassay that is validated for the screening of tissue, urine, liver and kidney.