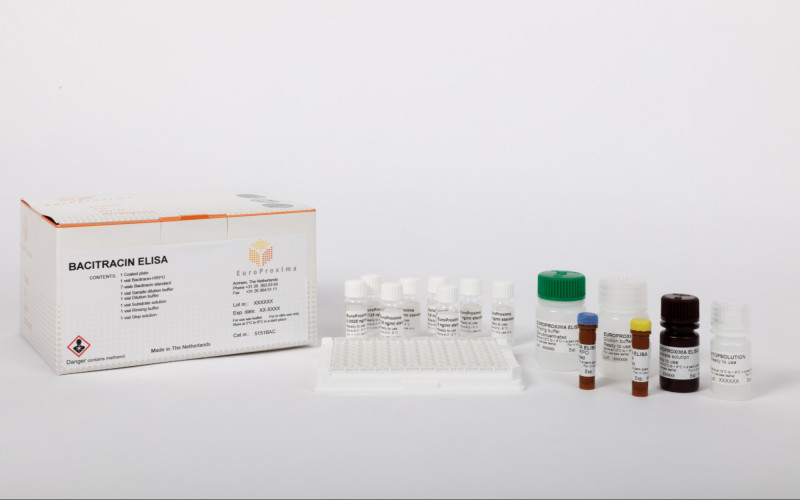 A competitive enzyme immunoassay for screening and quantitative analysis of Bacitracin in various matrices.
Bacitracin is a polypeptide antibiotic that is used for treatment of mastitis in lactating cows. Worldwide regulation is in force to avoid the use of bacitracin as a feed additive in animal feed to promote growth.
The EuroProxima Bacitracin ELISA is a competitive enzyme immunoassay that is validated for screening of several food and feed matrices.