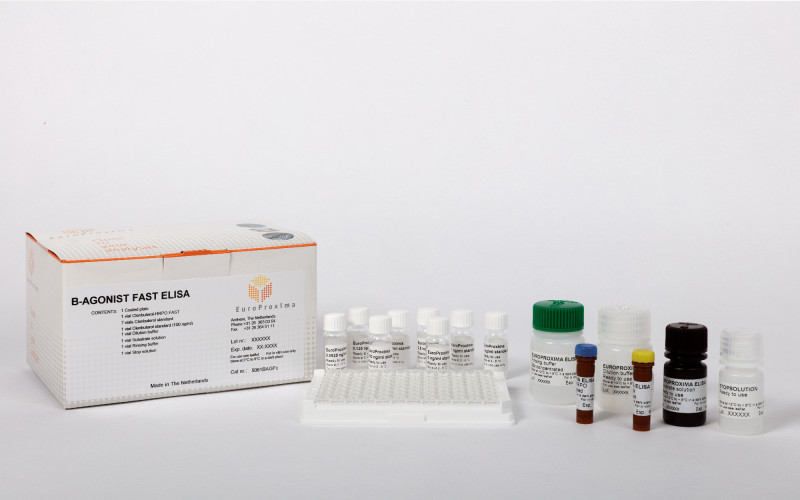 A microtiter plate based competitive enzyme immunoassay for screening and quantitative analysis on the presence of a wide variety of β-Agonists.
The use of β-agonists as feed additives is not permitted in the European Community and therefore has to be controlled.
EuroProxima offers an ELISA test based on a mixture of two antibodies, which results in a generic kit for β-Agonistic drugs.