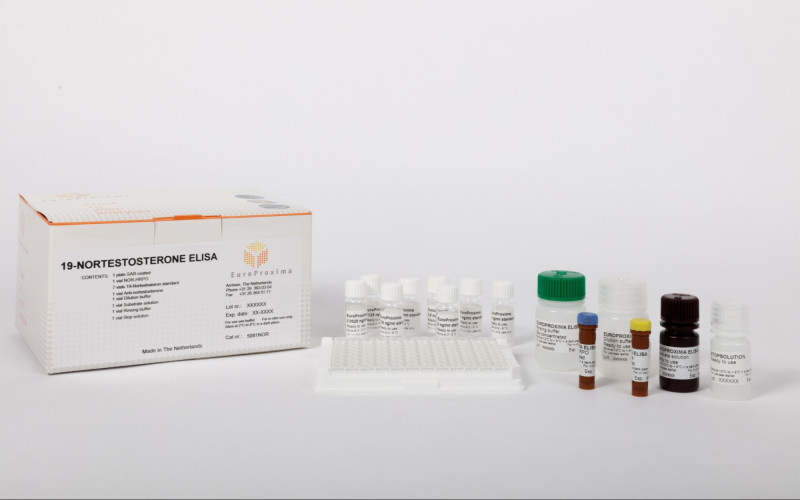 A competitive enzyme immunoassay for screening and quantitative analysis of 19-Nortestosterone in various matrices.
The anabolic steroid 19-Nortestosterone is one of the most frequently found growth promoters.
Abuse of this substance in cattle can lead to residues in food for human consumption.
The EuroProxima 19-Nortestosterone ELISA is a competitive enzyme immunoassay that is validated for screening of several food matrices.